Choose Your Instrument! (John Mayer, Twitter, and the Battle for Your Soul)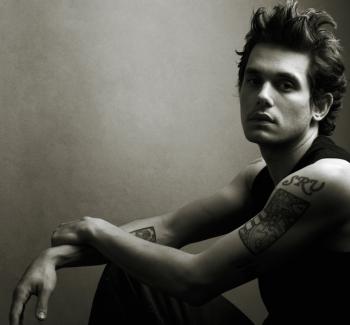 It crystallized when I read this article about a talk by John Mayer: John Mayer at Berklee.
In it he talks about becoming big on twitter, and why he eventually quit it entirely.
Maybe I think he's right because I resonate so deeply with the rest of what he says. Or maybe because I've noticed myself that his experience is true.
For a while now, I've noticed that as I'm having great experiences, I'll think about how to convey them, how to write them down. It's kind of a weird thing, a second sense or second voice that's always there, narrating what's going on.
I've reconciled myself to this being the case. I'm a writer, after all, and so this is expected. Sometimes I feel guilty about it, as if that voice keeps me from fully experiencing the moment, and it's something I should tune out. And sometimes I probably should. But in general, I think it's okay, even productive that as I'm experiencing, I'm watching and visualizing and word-painting it with my mind. I'm a writer, and that's what I do.
But John Mayer points out the twitter dynamic. When he changed from using twitter as a promotional tool to using it as an instrument, a means of expression in itself, then his focus shifted from writing 4-minute segments to writing 140-character blips. Every thought was "Will this make a good blog post? Will this make a good tweet?"
And that's exactly what I've experienced. The more I got into twitter, the less I felt inclined to write articles or bigger compositions, the more I felt inclined to express myself in short snippets of snarky sarcastic text.
That's not necessarily a bad thing. It may be the mentality of the future. We may be headed for a glorious future of 30-minute movies, 10-minute tv shows, and 45-second songs. If so, I'm okay with that.
But until then, I have slightly longer ambitions. I want to write article-length discourses, 3-7 minute songs, 2-hour albums, and maybe even a book someday. And I can't see how I'm going to be able to pull that off training my brain to think in 140-character blips.
For what it's worth, I think twitter is a brilliant mental discipline. And if I didn't have my particular ambitions, I would happily drop permanently into that fast-flowing mentality. But since I am who I am, what should I do?
This isn't my declaration of twitter-erasure. I'm not going to delete my account and go off it cold-turkey. For one thing, I have relationships on twitter that I value a lot, and that currently exist nowhere else. For another thing, I still want to share. And finally, I don't think my mind is ready to shift that quickly back into a post-twitter state.
But I'm going to be thinking and experimenting with ways of using twitter that don't apply such an influence on my brain, that don't fill in my empty moments with short snarky thoughts, that give me space to be bored and to create in bigger ways. It's not about right and wrong - it's about what instrument you want to play the most.
Or maybe I'll pull back a little, and then decide that twitter IS the instrument I want to play the most, that the art form that calls the most to my deepest impulses is in the rattle and hum of the digital blurb.
Either way I'll be experimenting. I'm @micahtredding.